Showing Products 1 to 3 of 3 Products.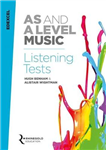 Written by experienced teachers, these tests will help to prepare you for the listening part of the Appraising exam at both AS and A Level. The book contains listening test questions covering all six Areas of Study, scores to follow as you listen, downloadable music tracks, dictation tests, error identification...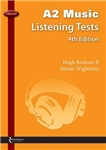 This book contains a series of questions that will help you to prepare fully for Unit 6 Further Musical Understanding of your A Level exam. It has been carefully written to match the requirements of the new Edexcel A2 Music specification, relating to the set works that you will study...
Showing Products 1 to 3 of 3 Products.