Showing Products 1 to 2 of 2 Products.
On sale!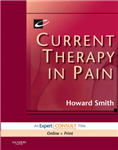 Hardback
Save £13.50 =

£86.24
Focuses on the diagnosis and treatment of painful conditions - both acute and chronic - from a multi-disciplinary perspective. This title presents the best management options within and across specialties. It includes succinct treatment and therapy guidelines that enable you to access clinically useful information.
On sale!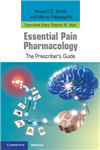 Paperback
Save £4.74 =

£43.26
Essential Pain Pharmacology covers an up-to-date array of analgesic agents in clear and concise entries. Indications, advantages and disadvantages, and tips for appropriate dosing and avoiding adverse effects are discussed for each agent, giving users the confidence to appropriately manage their patients' pain. A must-have for every clinician.
Showing Products 1 to 2 of 2 Products.