Showing Products 1 to 2 of 2 Products.
On sale!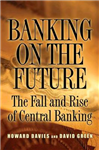 Hardback
Save £11.52 =

£23.43
The crash of 2008 revealed that the world's central banks had failed to offset the financial imbalances that led to the crisis, and lacked the tools to respond effectively. This title provides an insider's look into how central banks have evolved and why they are critical to the functioning of...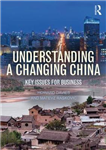 As China becomes the world's largest economy, so it becomes important to understand the key issues shaping the country's business environment and the behaviour of Chinese businesspeople. This is difficult because those issues are contested. Is China growing at 3% or 8%? Is the Chinese consumer going to save the...
Showing Products 1 to 2 of 2 Products.