Showing Products 1 to 2 of 2 Products.
On sale!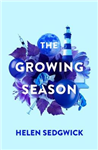 Hardback
Save £2.74 =

£10.25
And yet she has sacrificed her career, and maybe even her relationship, campaigning against FullLife's biotech baby pouches. What drove him and Eva apart may just bring them back together, as they search for the truth behind FullLife's closed doors, and face a truth of their own.
On sale!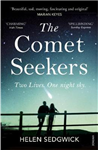 Paperback
Save £0.74 =

£7.25
Roisin and Francois first meet in the snowy white expanse of Antarctica, searching for a comet overhead. While Roisin grew up in a tiny village in Ireland, ablaze with a passion for science and the skies, Francois was raised by his restless young mother, who dreamt of new worlds but...
Showing Products 1 to 2 of 2 Products.