Showing Products 1 to 3 of 3 Products.
On sale!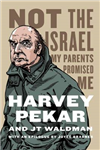 Hardback
Save £4.74 =

£13.25
Harvey Pekar's mother was a Zionist. His father was a Zionist by way of faith. Whether handing out communist pamphlets, or going to daily Hebrew classes, Pekar grew up a staunch supporter of the Jewish state. This book interweaves Pekar's gradual disaffection with the modern state of Israel with a...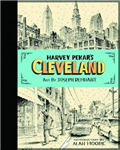 A lifelong Cleveland resident, Harvey Pekar pioneered autobiographical comics, mining the mundane for magic since 1976 in his ongoing American Splendor series. Harvey Pekar"s Cleveland is sadly one of his last, but happily one of his most definitive graphic novels. This book deals with his life and work.
Showing Products 1 to 3 of 3 Products.