Showing Products 1 to 2 of 2 Products.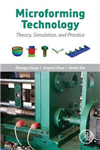 Microforming Technology: Theory, Simulation and Practice addresses all aspects of micromanufacturing technology, presenting detailed technical information and the latest research developments. The book covers fundamentals, theory, simulation models, equipment and tools design, practical micromanufacturing procedures, and micromanufacturing-related supporting systems, such as laser heating system, hydraulic system and quality evaluation systems....
On sale!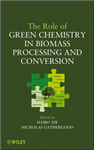 Hardback
Save £30.94 =

£52.56
Sets the stage for the development of sustainable, environmentally friendly fuels, chemicals, and materials Taking millions of years to form, fossil fuels are nonrenewable resources; it is estimated that they will be depleted by the end of this century.
Showing Products 1 to 2 of 2 Products.