Showing Products 1 to 2 of 2 Products.
On sale!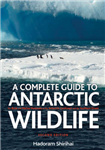 Hardback
Save £13.54 =

£26.46
The only complete guide to the wildlife and natural history of the vast, beautiful Antarctic region. Illustrates all the region's birds and marine mammals with stunning colour photos, and includes distribution maps and up-to-date species accounts expertly detailing abundance, seasonal status, and conservation prospects.
On sale!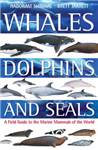 Paperback
Save £3.54 =

£11.45
The author's unique depth of experience and knowledge, coupled with the artist's unrivalled skill, have come together to produce a neat, practical field guide that will enable any observer to quickly identify any mammals they may encounter at sea.
Showing Products 1 to 2 of 2 Products.