Showing Products 1 to 3 of 3 Products.
On sale!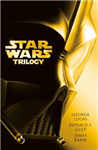 Paperback
Save £2.74 =

£10.25
Together, the three original Star Wars movies A New Hope, The Empire Strikes Back, and Return of the Jedi told one epic: a heroic tale of innocence lost and wisdom gained, of downfall and redemption, of the never-ending fight between the forces of good and evil.
On sale!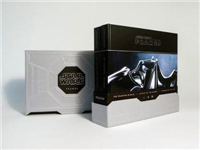 Hardback
Save £37.54 =

£62.46
A new, lower-priced edition of George Lucas's personal, shot-by-shot selection of iconic and unexpected frames from the entire Star Wars Saga, published in a deluxe, lavishly designed, highly collectible format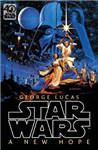 The Official 40th Anniversary Collector's EditionA long time ago, in a galaxy far, far away . He yearned for adventures that would take him beyond the farthest galaxies.Rediscover the classic adventure with this 40th Anniversary special ediion, published for the first time in hardback with the original film artwork.
Showing Products 1 to 3 of 3 Products.