Showing Products 1 to 2 of 2 Products.
On sale!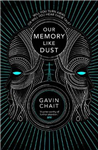 Hardback
Save £3.54 =

£11.45
In the Sahara, an air convoy on its way to deliver billions of dollars of drugs and weapons to Ansar Dine jihadis crashes and is lost. And, deep within the disorienting Harmattan storms of the desert, a group of jihadis have gone in search of the crashed convoy of planes...
On sale!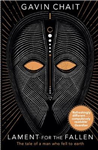 Paperback
Save £1.14 =

£7.85
A strange craft falls from the stars and crashes into the jungle near an isolated West African community. But in so doing, he attracts the attention of a warlord whose gunmen now threaten the very existence of the villagers themselves - and the one, slim chance Samara has of finding...
Showing Products 1 to 2 of 2 Products.