Showing Products 1 to 3 of 3 Products.
On sale!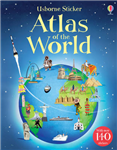 Paperback
Save £0.34 =

£6.65
This must-have, interactive atlas will help children learn about the countries of the world. Provides an introduction to geography, capital cities and world landmarks ranging from the statue of the Little Mermaid in Copenhagen to the Kennedy Space Center in Florida.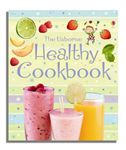 Encourages children to learn about nutrition and produce healthy meals. This book includes recipes such as brown rice risotto, chicken fajitas, herby falafels and Thai noodle soup as well as ideas for healthy puddings. It also contains facts for children on nutrients and food groups, portion size and the importance...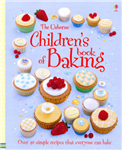 Contains recipes for goodies, including chocolate cake, strawberry tarts, crispy apple pies and tropical fruit cake. This book explains basic baking techniques and skills such as making pastry, as well as ideas for how to decorate your creations.
Showing Products 1 to 3 of 3 Products.