Showing Products 1 to 3 of 3 Products.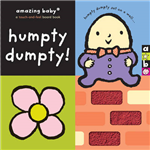 Following hot on the heels of old macdonald! and baa baa black sheep!, Amazing Baby's Humpty Dumpty! gives the traditional nursery rhyme a modern, funky twist. Bright, bold graphics and texture patches on every spread will capture babies' attention, stimulating their senses of sight and touch.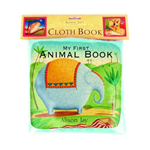 Soft cloth book ideal for introducing babies and toddlers to the bright, detailed world of Alison Jay. Each page features a popular animal, their name and the noise they make. Creatures include a lion, mice, sheep, cows and pets. Safe to play with and designed to engage and stimulate the...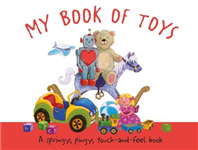 Bold, bright illustrations with a simple rhyming text great for reading aloud. Explore which toy is your favourite with a combination of textures and clever mechanisms to push, pull or turn.
Showing Products 1 to 3 of 3 Products.