Showing Products 1 to 2 of 2 Products.
On sale!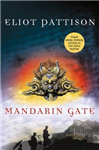 Hardback
Save £5.14 =

£13.85
Shan has just begun to settle into his menial job as an inspector of irrigation and sewer ditches in a remote Tibetan township when he encounters a wrenching crime scene. Strewn across the grounds of an old Buddhist temple undergoing restoration are the bodies of two unidentified men and a...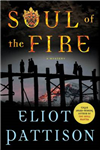 When Shan Tao Yun and his old friend Lokesh are abruptly dragged away by Public Security, he is convinced that their secret support of struggling Tibetans has brought their final ruin. But his fear turns to confusion as he discovers he has been chosen to fill a vacancy on a...
Showing Products 1 to 2 of 2 Products.