Showing Products 1 to 2 of 2 Products.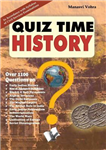 Quiz Time History is an exhaustive book including interesting and Brain-teasing questions and answers on almost all the phases of our glorious past. This quiz book consists of three main parts: Part-I, dealing with the Early and Medieval Indian History; Part-2, on the facts and figures of Modern Indian History...
On sale!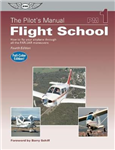 Hardback
Save £13.73 =

£46.22
Covers different aspects an aviator needs to know to obtain a private or commercial pilot license - taxiing procedures, ground operations, takeoffs, turns, descents and emergency operations. This comprehensive guide offers a theoretical and operational understanding that makes it easy for students to learn the manoeuvres before taking to the...
Showing Products 1 to 2 of 2 Products.