Showing Products 1 to 3 of 3 Products.
On sale!
Paperback
Save £1.94 =

£53.05
Taking a user-friendly approach, McLaney's Business Finance explores the type of investments a business should make and how they should be financed. The text successfully blends the theoretical, analytical and practical aspects of finance and investments. The new edition has a real world flavour, exploring the theories surrounding financial decision...
On sale!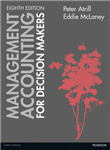 Hardback
Save £2.94 =

£57.05
It has never been more important for businesses to operate within a framework of strategic planning and decision making. This popular text teaches you how to make the best choices in managerial and other business roles.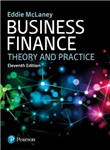 Revised edition of the author's Business finance, 2014.
Showing Products 1 to 3 of 3 Products.