Showing Products 1 to 2 of 2 Products.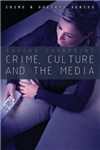 Why are newspapers and television programmes filled with stories about crime and criminals? Is their portrayal of crime accurate? How do the media transform our attitudes to crime? Is fear of crime, for example, really created by the media? The relationships between crime and the media have long been the...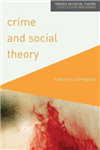 What can social theory really teach us about crime in the world today? This book gives an overview of key theoretical debates alongside explanations of cutting edge research to show how abstract thought relates to everyday experience. Looking at global crime to street crime, it brings together the most significant...
Showing Products 1 to 2 of 2 Products.