Showing Products 1 to 2 of 2 Products.
On sale!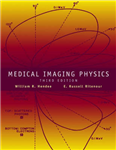 Hardback
Save £53.54 =

£86.46
This comprehensive publication covers all aspects of image formation in modern medical imaging modalities, from radiography, fluoroscopy, and computed tomography, to magnetic resonance imaging and ultrasound. It addresses the techniques and instrumentation used in the rapidly changing field of medical imaging.
On sale!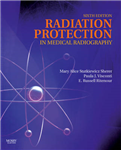 Paperback
Save £5.02 =

£38.97
Presents the information on radiation protection and biology. This book also presents radiation physics, cell structure, effects of radiation on humans at the cellular and systemic levels, regulatory and advisory limits for human exposure to radiation, and the implementation of patient and personnel radiation protection practices.
Showing Products 1 to 2 of 2 Products.