Showing Products 1 to 2 of 2 Products.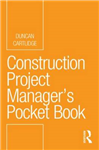 Construction project management requires a broad range of skills, from technical expertise to leadership, negotiation, team building and communication. This no-nonsense guide covers all of the essentials of the role, including: * Pre-construction activities * Design management and BIM * Procurement * Feasibility studies * Environmental management systems * People...
On sale!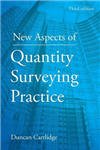 Paperback
Save £9.54 =

£20.45
In the 1990s, many pundits said that Quantity Surveyors were going the way of the dodo, a prophecy which has proven to be far from accurate. In response, Duncan Cartlidge wrote the first edition of this book, to address the changing role of the QS in the twenty-first century. As...
Showing Products 1 to 2 of 2 Products.