Showing Products 1 to 2 of 2 Products.
On sale!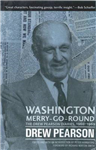 Hardback
Save £7.94 =

£18.05
For most of three decades, Drew Pearson was the most familiar journalist in the United States. In his daily newspaper column-the most widely syndicated in the nation-and on radio and television broadcasts, he chronicled the political and public policy news of the nation.
On sale!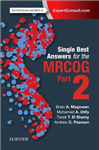 Paperback
Save £3.49 =

£31.50
Passing the MRCOG Part 2 exam is essential to complete further training in O&G, both in the UK and for many doctors across the world. There are two annual sittings in the UK, plus the candidates sitting in Bangaldesh, Egypt, Hong Kong, India, Iraq, Jordan, Malaysia, Pakistan, Saudi Arabia, Sudan,...
Showing Products 1 to 2 of 2 Products.