Showing Products 1 to 2 of 2 Products.
On sale!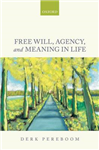 Hardback
Save £0.54 =

£29.46
Derk Pereboom articulates and defends an original, forward-looking conception of moral responsibility. He argues that although we may not possess the kind of free will that is normally considered necessary for moral responsibility, this does not jeopardize our sense of ourselves as agents, or a robust sense of achievement and...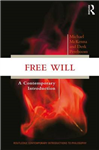 As an advanced introduction to the challenging topic of free will, this book is designed for upper-level undergraduates interested in a comprehensive first-stop into the field's issues and debates. It is written by two of the leading participants in those debates-a compatibilist on the issue of free will and determinism...
Showing Products 1 to 2 of 2 Products.