Showing Products 1 to 2 of 2 Products.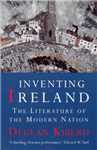 Kiberd - one of Ireland's leading critics and a central figure in the FIELD DAY group with Brian Friel, Seamus Deane and the actor Stephen Rea - argues that the Irish Literary Revival of the 1890-1922 period embodied a spirit and a revolutionary, generous vision of Irishness that is still...
On sale!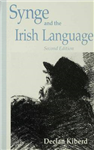 Paperback
Save £12.74 =

£25.26
Synge was the victim of a cruel paradox: those who loved his works knew no Irish and those who loved Irish despised his works. 'A magistirial study of Synge's language and of his imaginative engagement with Gaelic traditions'- Irish Independent 'A devoted, accessible and scholarly book' - Literary Review
Showing Products 1 to 2 of 2 Products.