Showing Products 1 to 2 of 2 Products.
On sale!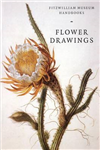 Paperback
Save £5.94 =

£15.05
A chronological selection of flower drawings, showing illuminated manuscripts, contributions from the Renaissance, the later seventeenth and early eighteenth centuries and the present day. The illustrations bring out the stunning detail and colour characteristic of the form.
On sale!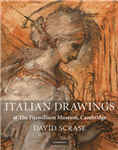 Hardback
Save £73.14 =

£115.86
Containing over 800 entries and almost 1400 colour illustrations, this catalogue details the extensive collection of Italian drawings at the Fitzwilliam Museum, Cambridge. Ranging from Pisanello in the early fifteenth century to Sandro Chia in the twentieth, special strengths of the collection include masterpieces by da Vinci, Raphael and Goya.
Showing Products 1 to 2 of 2 Products.