Showing Products 1 to 2 of 2 Products.
On sale!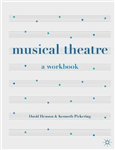 Paperback
Save £0.27 =

£20.72
Drawing on the history and development of Musical Theatre, this engaging workbook provides a comprehensive overview of the nuts and bolts of the discipline. Introducing students to the basics of the theory and history of musical theatre, it covers all four elements of any Musical Theatre course: dance, music, acting...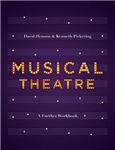 An accessible and engaging second workbook on musical theatre, presenting students with the next steps for practising, developing and honing their performance skills. Packed with activities and examples, and offering expanded coverage of acting and dance, this text gives students the skills, rigour and independence to excel in this dynamic...
Showing Products 1 to 2 of 2 Products.