Showing Products 1 to 2 of 2 Products.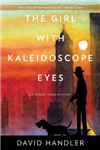 Richard Aintree - or someone pretending to be Richard Aintree - has at last reached out to his two estranged daughters. With Lulu at his side - or more often cowering in his shadow - it's up to Hoagy to unravel the mystery, catch the killer, and pour himself that...
On sale!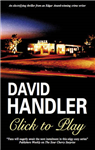 Hardback
Save £0.69 =

£20.30
An electrifying thriller from an Edgar Award-winning crime writer - A dying TV star reaches out to Pulitzer Prize-winning journalist with an explosive revelation: the truth behind an infamous Hollywood murder spree, which will destroy a US senators bid for the presidency. For former star reporter Hunt Liebling, its a...
Showing Products 1 to 2 of 2 Products.