Showing Products 1 to 2 of 2 Products.
On sale!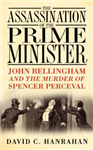 Paperback
Save £1.54 =

£8.45
Spencer Perceval, was making his way across the lobby leading to the House of Commons, Bellingham shot him dead at point-blank range. Hanrahan tells the interwoven stories of Perceval and Bellingham, detailing not just the events of May 1812, but also the two men's histories, and what led one to...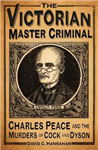 On 2 August 1876, a young policeman named Constable Nicholas Cock was shot dead while walking `the beat' at Whalley Range, Manchester. A few months later, on the evening of 29 November 1876, Arthur Dyson, an engineer, was murdered in his own backyard at Banner Cross, Sheffield. Charles Peace was...
Showing Products 1 to 2 of 2 Products.