Showing Products 1 to 2 of 2 Products.
On sale!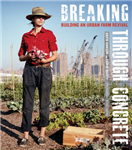 Hardback
Save £6.32 =

£15.63
Documents twelve successful urban farm programs, from an alternative school for girls in Detroit, to a backyard food swap in New Orleans, to a restaurant supply garden on a rooftop in Brooklyn. This title offers practical advice such as composting and keeping livestock in the city, decontaminating toxic soil, and...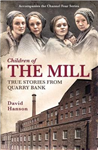 Focusing on the lives of the apprentices at Quarry Bank Mill, David Hanson's book uses a wealth of first-person source material including letters, diaries, mill records, to tell the stories of the children who lived and worked at Quarry Bank throughout the nineteenth century.
Showing Products 1 to 2 of 2 Products.