Showing Products 1 to 3 of 3 Products.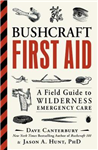 "For people who want to develop their bushcraft skills and survive outdoors, this book provides information for treating injuries and illness while in the wild. It includes tips and information on how to use typical outdoorsman items in case of a medical emergency or survival situation"--
Whether you're eager to learn more after your first real outdoor adventure or have been exploring the backcountry for years, Advanced Bushcraft will help you take your self-reliance and wilderness experience to the next level.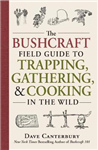 Renowned outdoors expert and New York Times bestselling author Dave Canterbury provides you with all you need to know about packing, trapping, and preparing food for your treks and wilderness travels.
Showing Products 1 to 3 of 3 Products.