Showing Products 1 to 3 of 3 Products.
On sale!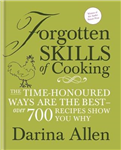 Hardback
Save £11.54 =

£23.46
A guide to traditional cookery skills with over 700 recipes. It includes chapters such as 'Dairy', 'Fish', 'Bread' and 'Preserving'. It explains processes such as smoking mackerel, curing bacon and making yogurt and butter. It also includes ideas for using forgotten cut of meat, baking bread and cakes and even...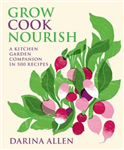 Growing your own food is exciting but, when it comes to knowing how to make the most of your produce, it can be daunting. In Grow, Cook, Nourish, bestselling author Darina Allen draws on more than 30 years of experience gardening at Ballymaloe to take you through an extensive list...
Showing Products 1 to 3 of 3 Products.