Showing Products 1 to 2 of 2 Products.
On sale!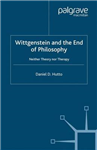 Paperback
Save £6.74 =

£16.25
What is the true worth of Wittgenstein's contribution to philosophy? Opinions are strongly divided, with many resting on misreadings of his purpose. This book challenges 'theoretical' and 'therapeutic' interpretations, proposing that Wittgenstein saw clarification as the true end of philosophy, that his approach exemplifies critical philosophy.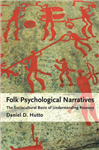 An argument that challenges the dominant "theory theory" and simulation theory approaches to folk psychology by claiming that our everyday understanding of intentional actions done for reasons is acquired by exposure to and engaging in specific kinds of narratives.
Showing Products 1 to 2 of 2 Products.