Showing Products 1 to 2 of 2 Products.
On sale!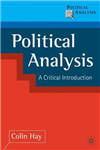 Paperback
Save £2.22 =

£33.77
Political Analysis provides an accessible and engaging yet original introduction and distinctive contribution, to the analysis of political structures, institutions, ideas and behaviours, and above all, to the political processes through which they are constantly made and remade.
On sale!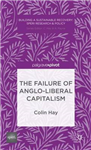 Hardback
Save £1.29 =

£36.21
Colin Hay argues that the crisis in which we are still mired is best seen as a crisis of growth and not as a crisis of debt. It is a crisis of and for an excessively liberalised form of capitalism and the Anglo-liberal growth model to which it gave rise.
Showing Products 1 to 2 of 2 Products.