Showing Products 1 to 2 of 2 Products.
On sale!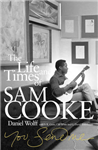 Paperback
Save £3.54 =

£11.45
When Sam Cooke was shot dead in a cheap motel in Hollywood, he was one of America's most successful pop stars. This biography follows Cooke's life in a racist America where his voice was one of the first to reach beyond the segregated audiences and command a white following, Cooke...
On sale!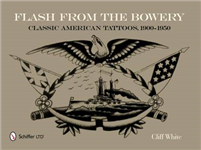 Hardback
Save £35.94 =

£60.05
Between these pages are images of the original acetate rubbings from Charlie Wagner's turn of the 20th century tattoo shop, The Black Eye Barbershop, in the Bowery at Chatham Square in New York. This is the only known art that has survived from this shop, where Samuel J O'Reilley's modern-day...
Showing Products 1 to 2 of 2 Products.