Showing Products 1 to 2 of 2 Products.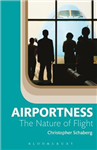 Airportness takes the reader on a single day's journey through all the routines and stages of an ordinary flight. From curbside to baggage, and pondering the minutes and hours of sitting in between, Christopher Schaberg contemplates the mundane world of commercial aviation to discover "the nature of flight." For Schaberg...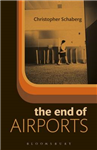 If air travel was once the bold future, it has now settled into a mundane, on-going present. We no longer expect romantic experiences or sublime views, but just hope that we get from here to there with minimal hassle. In The End of Airports, Christopher Schaberg suggests that even as...
Showing Products 1 to 2 of 2 Products.