Showing Products 1 to 2 of 2 Products.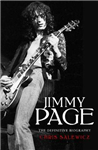 Founder of one of the most influential and successful rock bands of all time, legendary Led Zeppelin guitarist Jimmy Page has nevertheless remained an enigma. In this definitive and comprehensive biography of his life so far, Chris Salewicz draws on his own interviews with Page and those closest around him...
On sale!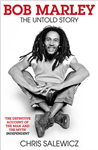 Paperback
Save £2.74 =

£10.25
What was it about Bob Marley that made him so popular in a world dominated by rock'n'roll?How is that he has not only remained the single most successful reggae artist ever, but has also become a shining beacon of radicalism and peace to generation after generation of fans across the...
Showing Products 1 to 2 of 2 Products.