Showing Products 1 to 2 of 2 Products.
On sale!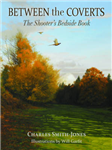 Hardback
Save £5.54 =

£14.46
The Deerstalker's Bedside Book, Charles Smith-Jones has now produced a new work, Between the Coverts, which will appeal to game shooters of every kind. The author's ability to provide a carefully researched historical perspective to the sport of game shooting can only add to the keen shot's understanding of his...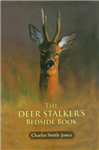 A book for every deer hunter to dip into--full of fascinating stories, facts, and information about everything to do with deer and deer hunting. Covering a wide variety of subjects from equipment and techniques to recipes and classic hunting tales, this is the perfect book for every deer-hunting enthusiast.
Showing Products 1 to 2 of 2 Products.