Showing Products 1 to 2 of 2 Products.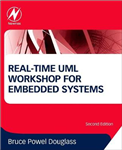 Gives a practical, hands-on guide to using UML to design and implement embedded and real-time systems. This book features a building block approach: a series of progressive worked exercises with step-by-step explanations of the complete solution, clearly demonstrating how to convert concepts into actual designs.
On sale!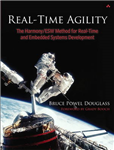 Paperback
Save £5.34 =

£33.65
Real-time and embedded systems face the same development challenges as traditional software: shrinking budgets and shorter timeframes. However, these systems can be even more difficult to successfully develop due to additional requirements for timeliness, safety, reliability, minimal resource use, and, in some cases, the need to support rigorous industry standards....
Showing Products 1 to 2 of 2 Products.