Showing Products 1 to 2 of 2 Products.
On sale!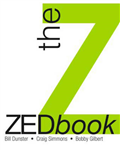 Paperback
Save £13.54 =

£26.46
Based on the experience gained from their involvement in the pioneering Beddington Zero Emission Development or BedZED in London, and subsequent innovative schemes, this title presents a coherent vision of a low carbon future. It leads the reader from basic ZEDliving principles through building physics and architectural design.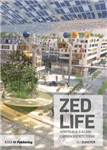 The argument for low-cost, zero-energy, zero-waste architecture has never been timelier, while the mainstream has largely abandoned or neglected this agenda: in the UK the recent mandatory zero-carbon performance targets for new homes have been postponed or forgotten at a time when thousands of new homes will be built, and...
Showing Products 1 to 2 of 2 Products.