Showing Products 1 to 3 of 3 Products.
On sale!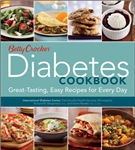 Paperback
Save £3.14 =

£10.85
An updated new edition of the bestselling diabetes cookbook from Betty Crocker and the International Diabetes Center Here's a fresh new edition of the cookbook that proves that people who have diabetes don't have to give up the foods they love and, in fact, can eat incredibly satisfying food every...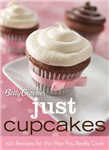 Contains 100 recipes for easy-to-make, fun-to-decorate cupcakes and 30 full-colour photos Features quick tips for many recipes, such as ingredient substitutions and jobs that can be done in advance Convenient lay-flat binding and an affordable price gives this book great gift potential.
On sale!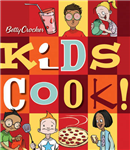 Hardback
Save £3.14 =

£10.85
Hey Kids-Let's Get Cooking! Easy Over 60 simple recipes show you how to fix every meal of the day plus snacks and desserts. Tasty Chow down on delicious food, from Chicken Lickin' Quesadillas to Indoor S'mores. Fun Cool illustrations and color pix of every recipe make cooking an adventure.
Showing Products 1 to 3 of 3 Products.