Showing Products 1 to 2 of 2 Products.
On sale!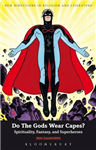 Paperback
Save £4.34 =

£12.65
Shows that Superhero comics address deep emotional needs. This book suggests the fantasies of power and romance are attempts to wrestle and negotiate with some fundamentally spiritual issues: the problem of evil, the inescapability of human imperfection, and the stark fact of mortality.
On sale!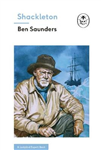 Hardback
Save £0.74 =

£7.25
** THE PERFECT STOCKING FILLER FOR ANY DARING ADVENTURER ** Part of the new Ladybird Expert series, Shackleton is a clear, simple and enlightening introduction to perhaps the most extraordinary survival stories of all time. Polar explorer Ben Saunders draws on his own experience of the Antarctic to bring to...
Showing Products 1 to 2 of 2 Products.