Showing Products 1 to 2 of 2 Products.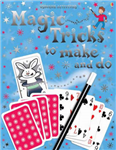 Contains 24 magic tricks, including card tricks, disappearing coins and shrinking wands. Each trick is illustrated with step-by-step instructions. This title includes instructions for creating props from everyday items. It includes over 180 stickers for use decorating props and scenery.
On sale!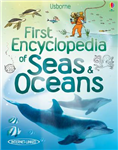 Hardback
Save £1.54 =

£8.45
This fact-packed introduction to the wonders of the sea covers subjects including coral reefs, whales and dolphins, undersea exploration and environmental threats. With internet links to exciting websites, including a virtual tour of the seabed and downloadable images of weird and wonderful sea creatures, easy-to-read text and superb photographs.
Showing Products 1 to 2 of 2 Products.