Showing Products 1 to 2 of 2 Products.
On sale!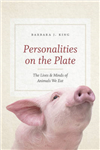 Hardback
Save £1.34 =

£17.66
In recent years, scientific advances in our understanding of animal minds have led to major changes in how we think about, and treat, animals in zoos and aquariums. The general public, it seems, is slowly coming to understand that animals like apes, elephants, and dolphins have not just brains, but...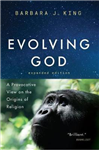 Where does religion come from? Evolving God examines the origins of religion in prehistory and how the evolution of primates gave rise to behaviors that we identify as spiritual. As a biological anthropologist, King has studied monkey and ape behavior in Africa and approaches the topic from her observations of...
Showing Products 1 to 2 of 2 Products.