Showing Products 1 to 3 of 3 Products.
On sale!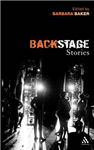 Hardback
Save £5.54 =

£14.45
Interviews twenty-one respected backstage professionals, from artistic director to wig maker, working in various kinds of theatres in Britain and United States. This book presents their stories of what they do and how they got to do it.
Do you live with a controlling partner? Someone who always wants to make the decisions, about where you go on holiday or what you spend on clothes? Someone who needs to know where you are or what you are doing? Or maybe you work with a control freak? Even though...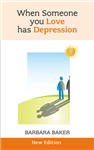 Supporting a family member or friend with depression can be demanding and draining. This book looks at the sometimes forgotten population involved in depression, and emphasises that if someone in the family is suffering, it's not your fault. Topics include • Types of depression • Treatments - counselling and antidepressants...
Showing Products 1 to 3 of 3 Products.