Showing Products 1 to 7 of 7 Products.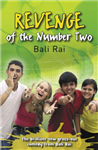 Kully didn't expect a kebab to ruin his life, but after it leads to an accident in the school swimming pool, he becomes the biggest loser around. Will Kully always be 'Mr. Number Two'? Or can he get his revenge on the bullies who make his life a misery?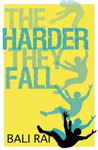 A heart-warming and thought-provoking story of family, friendship and foodbanks, from an award-winning author well-known for his gritty realism for teens. Particularly suitable for struggling, reluctant and dyslexic readers aged 13+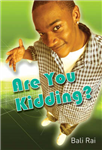 Flossie, the school goat, has gone missing and Marcus suspects his grandad may have something to do with it.
Paperback
Save £0.74 =

£7.25
'Honour,' I repeated, wondering how such a small word could have caused so much trouble.When Sat's sister, Jas, is married off into the Atwal family she changes, she's quiet and distant. his girlfriend, his friends, football . . . But his investigations take him into dark and dangerous territory ....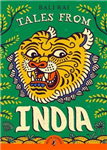 A collection of 20 stories from India's rich folklore heritage. From wicked magicians to wise old priests, charming princes and beautiful princesses, to greedy tigers and wily jackals, these magical tales are full of adventure and trickery, and infused with deeper messages about morality, Life and the world around us....
Showing Products 1 to 7 of 7 Products.