Showing Products 1 to 2 of 2 Products.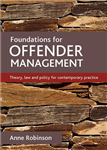 'Offender management' for probation means continuing commitment to constructive work with individuals who break the law but in a changing multi-agency context. Providing a comprehensive introduction to criminal justice work, this book negotiates the structures set by law and policy.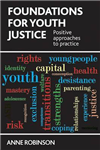 This exciting new book outlines the state of practice now in flux within structures created by New Labour but moving in a different direction under the Coalition Government. It explores opportunities for a fresh orientation that places young people at the centre and works collaboratively to nurture strengths, competences and...
Showing Products 1 to 2 of 2 Products.