Showing Products 1 to 3 of 3 Products.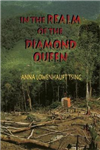 An ethnography that focuses on Meratus Dayaks, a marginal and marginalized group in the deep rainforest of South Kalimantan, Indonesia. It looks not for consensus and coherence in Meratus culture but rather allows individual Meratus men and women to return our gaze.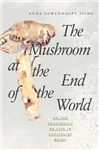 Matsutake is the most valuable mushroom in the world--and a weed that grows in human-disturbed forests across the northern hemisphere. Through its ability to nurture trees, matsutake helps forests to grow in daunting places. It is also an edible delicacy in Japan, where it sometimes commands astronomical prices. In all...
On sale!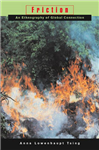 Paperback
Save £8.34 =

£18.66
Challenging the view that globalization signifies a 'clash' of cultures, this book here develops friction in its place as a metaphor for the conflicting social interactions that make up our contemporary world. It shows how creative cultural differences are in the grip of worldly encounter, and how it is overlooked...
Showing Products 1 to 3 of 3 Products.