Showing Products 1 to 2 of 2 Products.
On sale!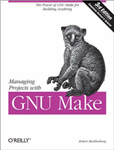 Paperback
Save £9.94 =

£21.05
'Managing Projects with GNU Make', 3rd edition provides guidelines on meeting the needs of large, modern projects. This edition focuses on the GNU version of make, which has deservedly become the industry standard. GNU's powerful extensions are explored in this book, including a number of interesting advanced topics.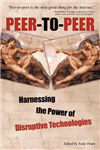 Presenting the goals that drive the developers of the best-known peer-to-peer systems, this text explores the problems they''ve faced, and the technical solutions they''ve found. Topics include metadata, performance, trust, resource allocation, reputation, and security.
Showing Products 1 to 2 of 2 Products.