Showing Products 1 to 2 of 2 Products.
On sale!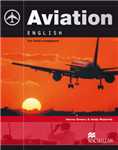 Hardback
Save £3.81 =

£37.99
The Student's book covers 12 "non-routine" scenarios, providing students with all the input they would need to deal confidently and swiftly with such situations. The course uses radio-telephony dialogues to provide a professional and realistic context for the students. The Student's Book Pack comes with 2 CD-ROMs.
On sale!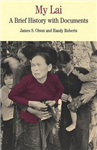 Paperback
Save £5.94 =

£15.05
Introduces students to a controversial incident of the Vietnam War - the My Lai massacre when almost 400 Vietnamese civilians were killed in four hours. This work discusses the ramifications of the cover-up, and the ensuing investigations for the American public, policy makers and others involved.
Showing Products 1 to 2 of 2 Products.