Showing Products 1 to 2 of 2 Products.
On sale!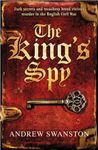 Paperback
Save £2.74 =

£10.25
Summer, 1643. England is at war with itself. King Charles I has fled London, his negotiations with Parliament in tatters. The country is consumed by bloodshed. For Thomas Hill, a man of letters quietly running a bookshop in the rural town of Romsey, knowledge of the war is limited to...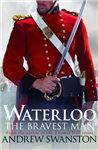 June, 1815. The Coldstream Guards and the third guards are waiting impatiently for orders to move into battle against Napoleon and his French army. Every day seems endless as the troops wait for Wellington's orders. When word is finally received, the path to glory it is not quite what the...
Showing Products 1 to 2 of 2 Products.