Showing Products 1 to 2 of 2 Products.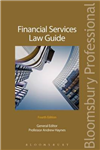 This is a comprehensive and highly practical guide to the rules and regulations that govern the financial services industry. Designed to be used on a day-in day-out basis, this new edition covers the requirements and legal responsibilities imposed upon the financial services industry by all regulatory bodies.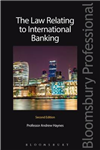 The Law Relating to International Banking Second Edition addresses the key legal issues associated with international banking and capital markets. Covering choice of law, jurisdiction, sovereign risk, contractual remedies, exchange controls and legal opinions, this new edition provides a detailed analysis of the legal issues relating to the lending of...
Showing Products 1 to 2 of 2 Products.