Showing Products 1 to 2 of 2 Products.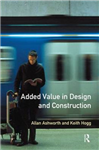 This text examines a wide range of strategies that can be applied during the design and construction process to add value and promote the best interests of the client. It looks into the recommendations of the Latham and Egan reports.
On sale!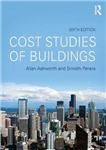 Paperback
Save £2.13 =

£48.86
This practical guide to cost studies of buildings has been updated and revised throughout for the 6th edition. New developments in RICS New Rules of Measurement NRM are incorporated throughout the book, in addition to new material on e-business, the internet, social media, building information modelling, sustainability, building resilience and...
Showing Products 1 to 2 of 2 Products.