Showing Products 1 to 2 of 2 Products.
On sale!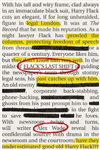 Paperback
Save £1.14 =

£7.85
Harry Flack is reliable and his judgement is cast-iron. For years, as night-lawyer for The Record, he has kept the paper out of court. But on the last day of his working life, everything changes... With newsroom twists, Flack's Last Shift blurs fact and fiction, uncovering the secrets of Fleet...
On sale!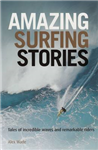 Enjoy a wonderful hardback collection of thrilling surfing stories. This eclectic mix has something for everyone: from classic tales of monster waves and epic battles, to hilarious anecdotes of what goes on among the breakers. There are stories of death and disaster as well as bravery and triumph.
Showing Products 1 to 2 of 2 Products.