Showing Products 1 to 2 of 2 Products.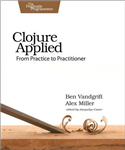 Once you're familiar with Clojure, take the next step with extended lessons on the best practices and most critical decisions you'll need to make while developing. Learn how to model your domain with data, transform it with pure functions, manage state, spread your work across cores, and structure apps with...
On sale!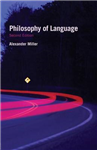 Paperback
Save £0.69 =

£20.30
An introduction to the philosophy of language, this work discusses one of the areas of study in philosophy. It provides students with the tools useful to understand contemporary analytical philosophy. It includes material on Chomsky, Wittgenstein and Davidson as well as chapters on the causal theory of reference and semantic...
Showing Products 1 to 2 of 2 Products.